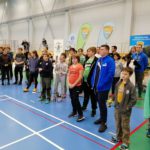 V sobotu 1.2.2020 proběhly v Hořovicích tradiční halové závody Středočeského kraje pod záštitou ČRS SÚS v rybolovné technice. Poprvé však závody proběhly v nové sportovní hale v Hořovicích. Závodů se zúčastnilo 38 dětí ze čtyř MO středočeského kraje – z MO Hořovic, MO Mladá Boleslav, MO Příbram a MO Zaječov a dvou MO západočeského kraje a to Z MO Kdyně a MO Nýrsko.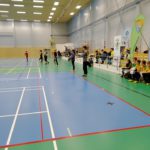 Děti byly rozděleny do 5. kategorií – mladší žákyně, mladší žák, žák, žákyně a kategorie juniorů s registrovanými závodníky v RT. Soutěž probíhala dvoukolově a to v disciplíně Skish a Ahremberg.
Všichni naši zástupci zaslouží uznání za své výkony a za příkladnou reprezentaci naší MO, DDM v Mladé Boleslavi a také za reprezentaci města, když vybojovali tři místa na stupních vítězů a dvě čtvrtá místa.
Závody byly velice dobře zorganizované a pořadatelům patří zasloužilé poděkování za přípravu a organizaci.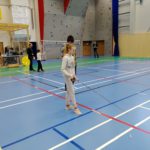 výsledky našich závodníků v jednotlivých kategoriích
Mladší žákyně
3.Barbora Ponocná – 85 bodů
4.Štěpánka Červenková – 57 bodů
Mladší žáci
3.Jiří Červenka – 163 bodů
Starší žáci
1.Vojtěch Šedivý – 269 bodů
Junioři a registrovaní závodníci
4.Jan Linhart – 359 bodů
12.Eduard Suchý – 146 bodů
výsledky zde: Hořovice_hala_vysledky
Linhart Jan st.