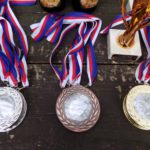 Ve dnech 21. až 23. září 2018 proběhlo na řece Svratce pod Brněnskou přehradou Mezinárodní mistrovství České republiky LRU přívlač. Středočechy v mužském týmu reprezentoval tým ve složení Ondřej Dušek, Oto Hlaváč, Josef Prokop a Pavel Vokál, to pod otcovským vedením trenéra a rosničky v jedné osobě Aleše Truhláře. V ženské kategorii jsme měli hned tři lvice a to Hanu Hoffmannovou, Danielu Truhlářovou a Denisu Šoltysovou.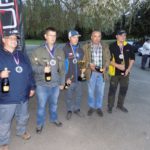 Mužský tým si dokázal poradit z těžším losem a po roce obsadil opět hezké druhé místo. V ženské kategorii náš prapor nejvýše pozdvihla Daniela Truhlářová, která vybojovala bronzový pohár. Pohár za největší rybu ženské kategorie si odvezla Denisa Šoltysová.
Jménem vyslaného týmu děkuji našemu územnímu svazu za citelnou podporu, hrdý Středočech Oto Hlaváč.
výsledky zde : výsledky